Everything you need after your admit, in one place.
Coming to the US as a student can be needlessly complicated with decisions at every step. Gradly guides you through every step in the process and gets you the best deals from major companies in India and the US.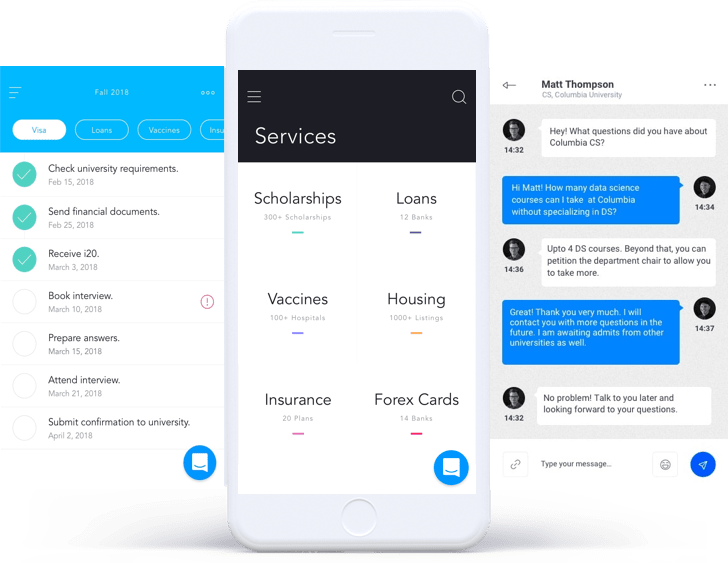 Features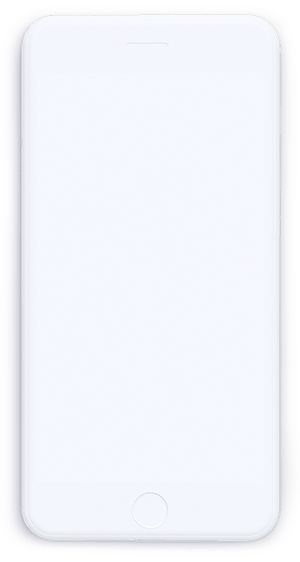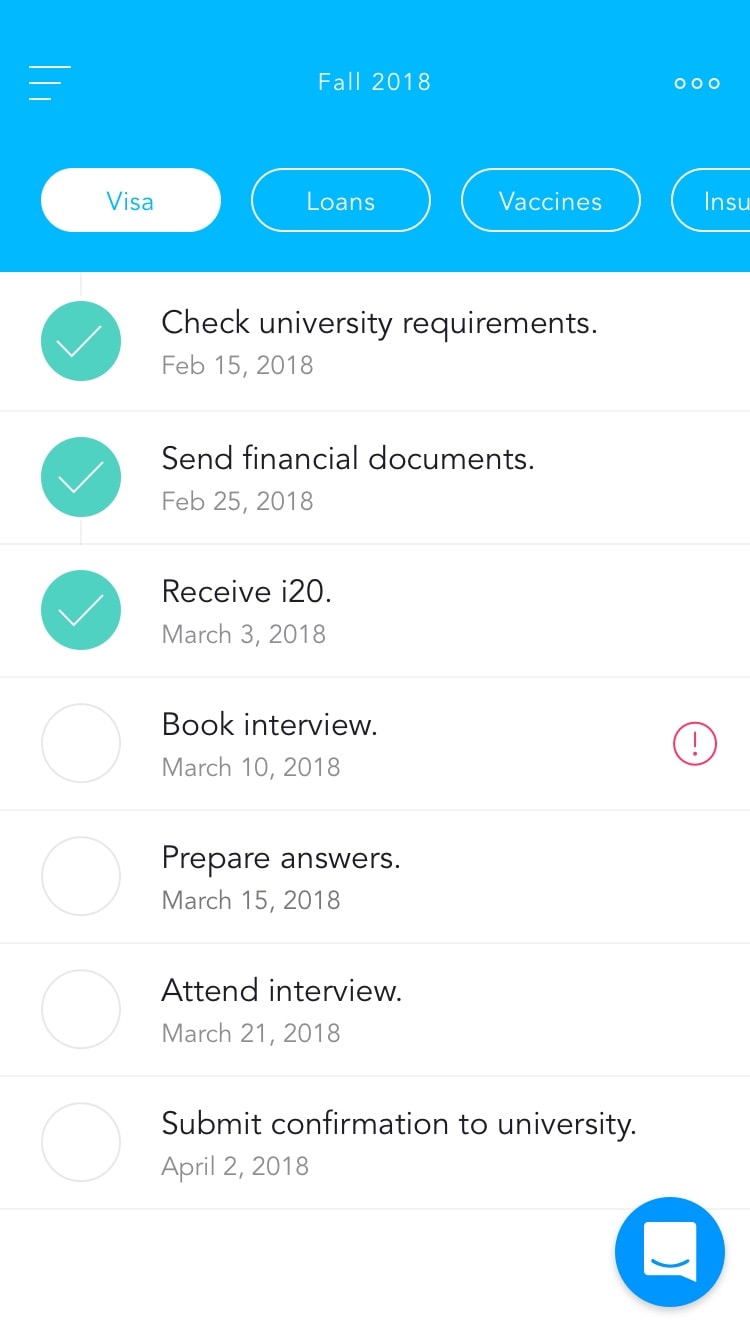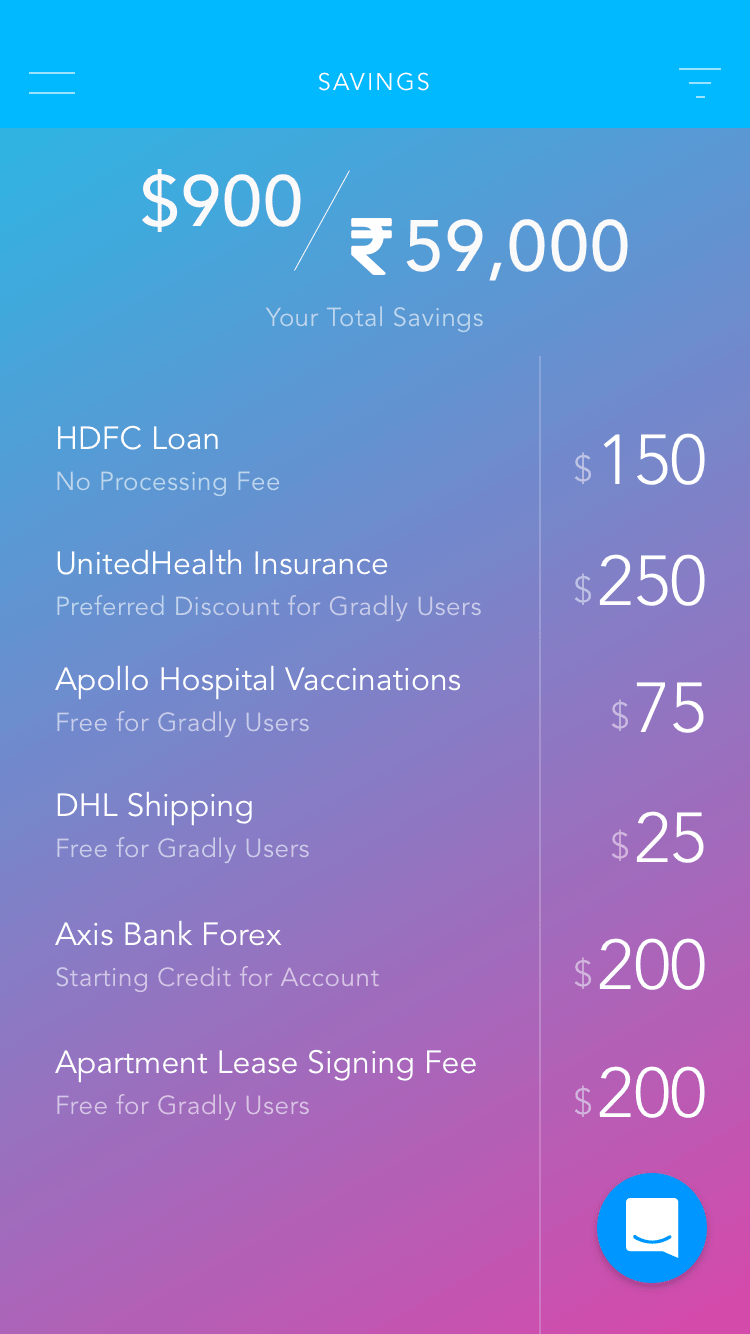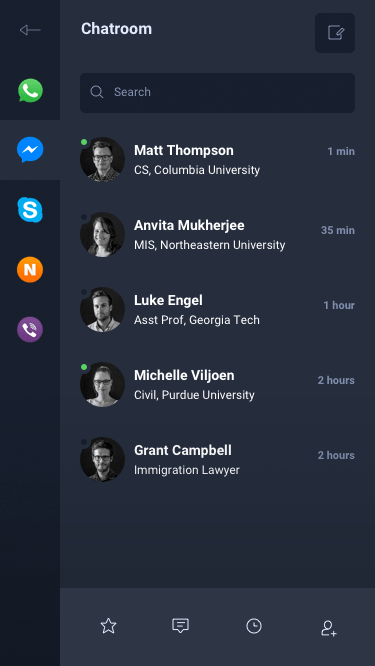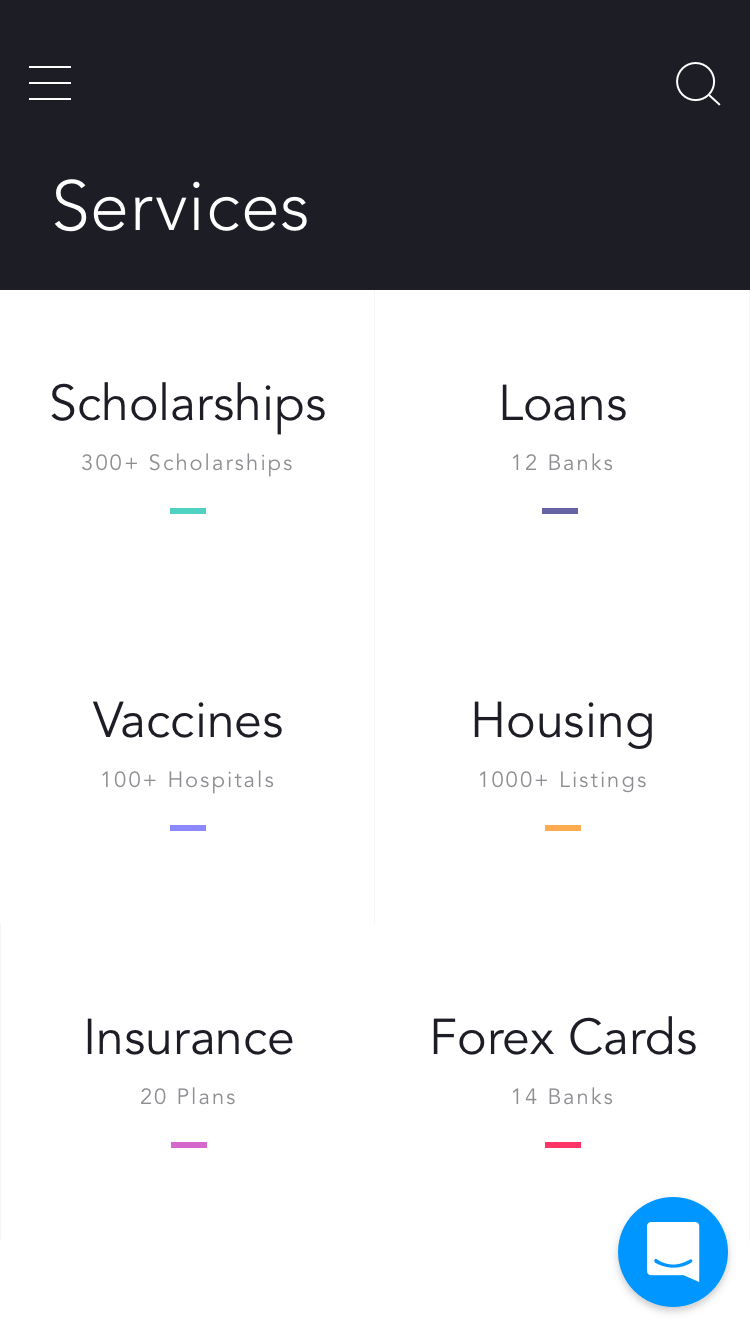 Step by Step Guide
Access an easy to follow step by step guide for all your formalities. From comparing universities to visa and loans, you get a complete guide for everything.
Guaranteed Savings
Use the app to make your purchases and complete your formalities, and save thousands of dollars in the process. Gradly partners with all major Indian and US companies to get you the best deals.
Assistance from Seniors
Chat with seniors, alumni, faculty or experts such as immigration lawyers via the app. Expert assistance when you need it.
Everything from the App
Use Gradly to complete all formalities digitally. Applying to scholarships, getting loans, booking vaccination appointments - everything is in the app.
Step 1: Choose your university.
Use exclusive data and information from seniors and Professors to decide which university is the best return on investment among your admits.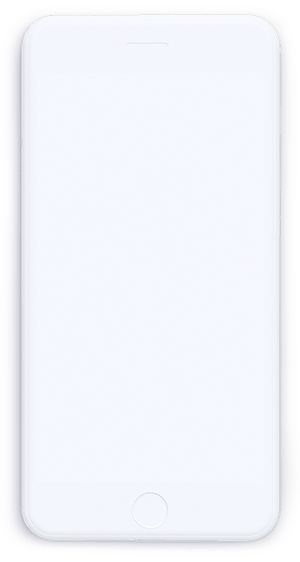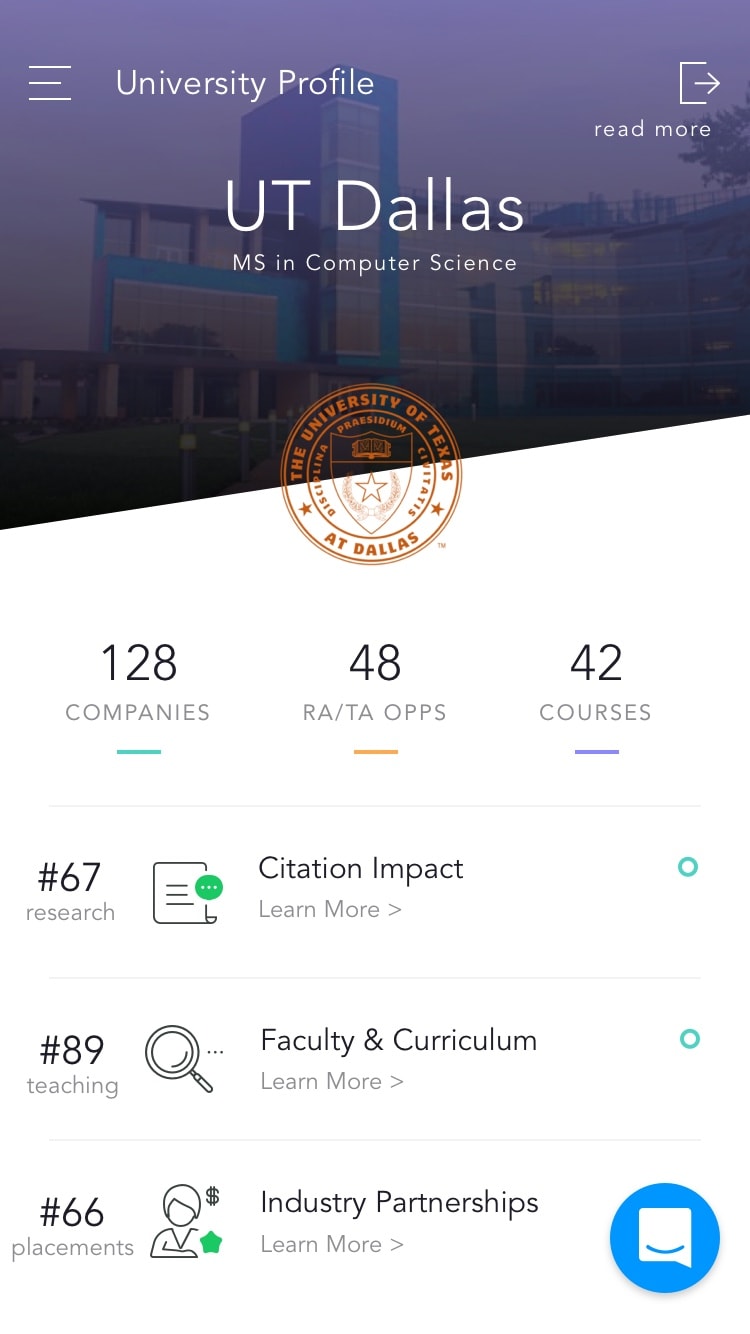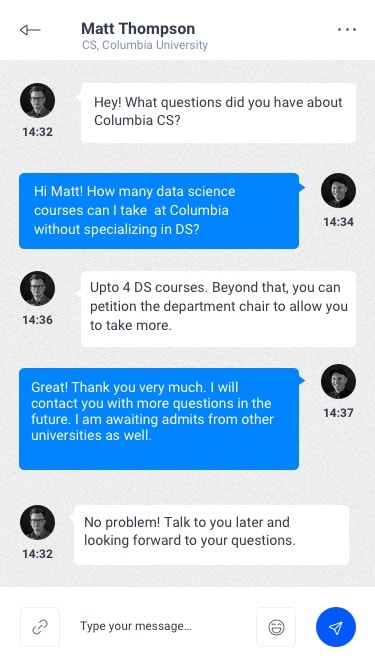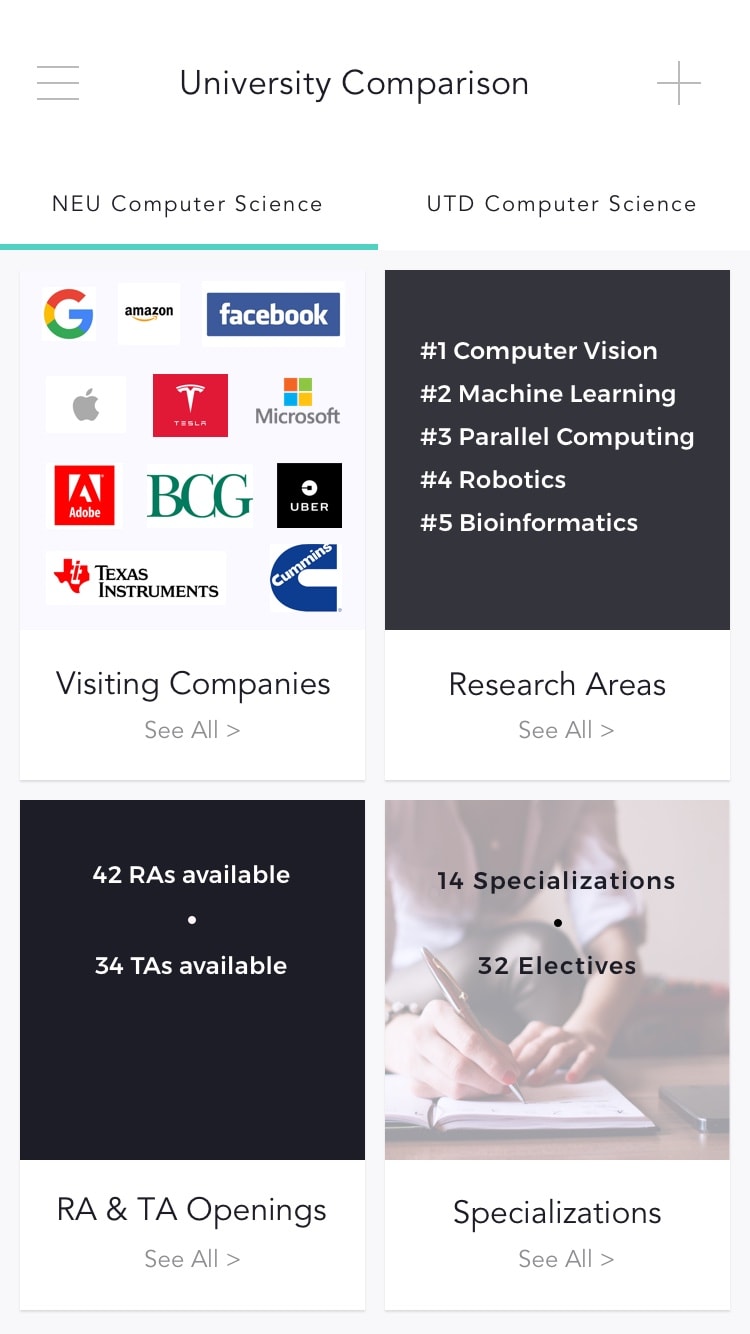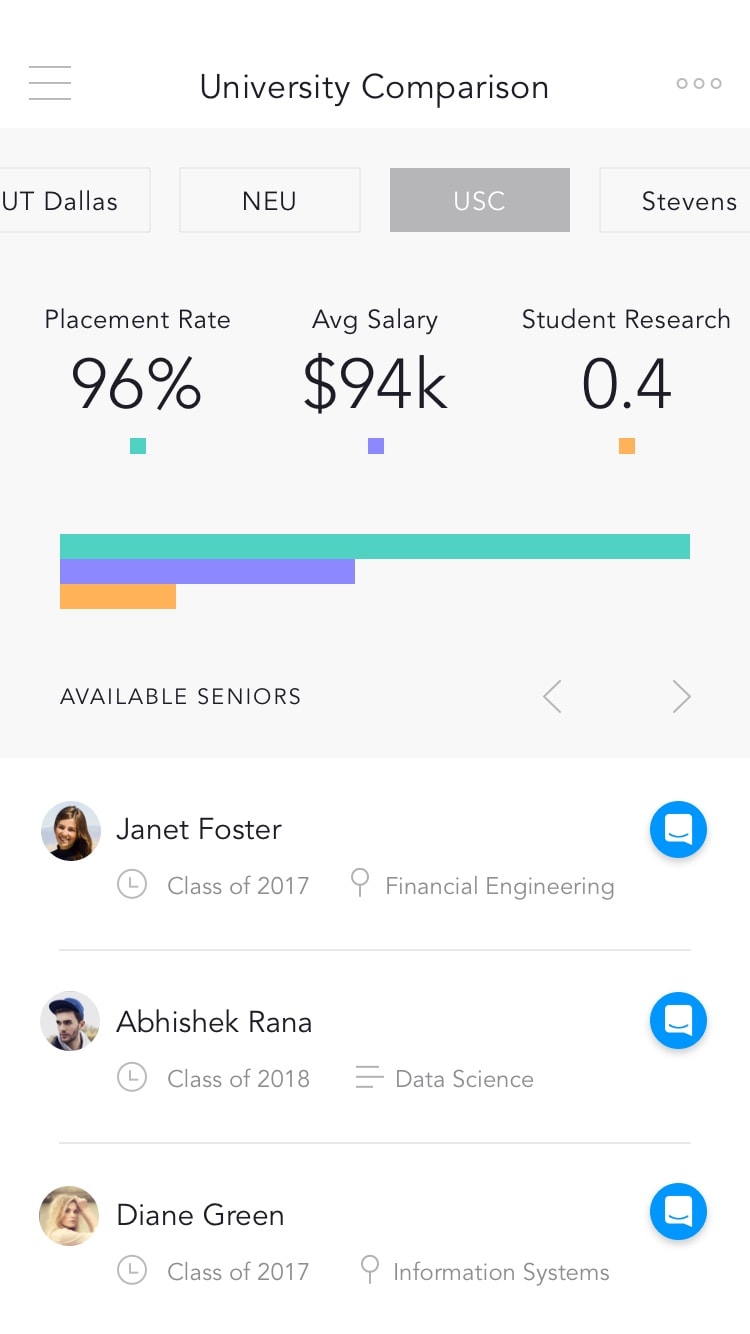 Find unique data curated by Gradly from students and universities to give you insights.
Placement Data

Multi-Factor Rankings

RA/TA Opportunities

Course Reviews
Chat with a senior at a program of your choice, and get questions answered by faculty, students and alumni.
Top 100 Universities Covered

Guaranteed Answers from Existing Students

Expedited Contact to Universities
Get a personalized university comparison via Gradly. Fill out a form within the app to find out which university best fits your interests, career aspirations and needs, and why.
Relevant Company Data

Activity Breakdown in Research Areas

Specializations & Electives
Finalize your university of choice based on predicted return on investment. If we do not have a data point or data about a university you got in to, you can request it via the app!
Placement Rates

Avg Salary Breakdowns

Student Research
Step 2: Figure out financing.
Instead of going straight away for the immediately available loan, use Gradly to compare rates, auto-apply to over a 100 scholarships, and accurately calculate your expenses so you can plan in advance.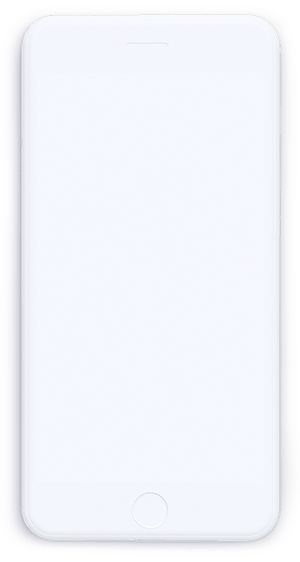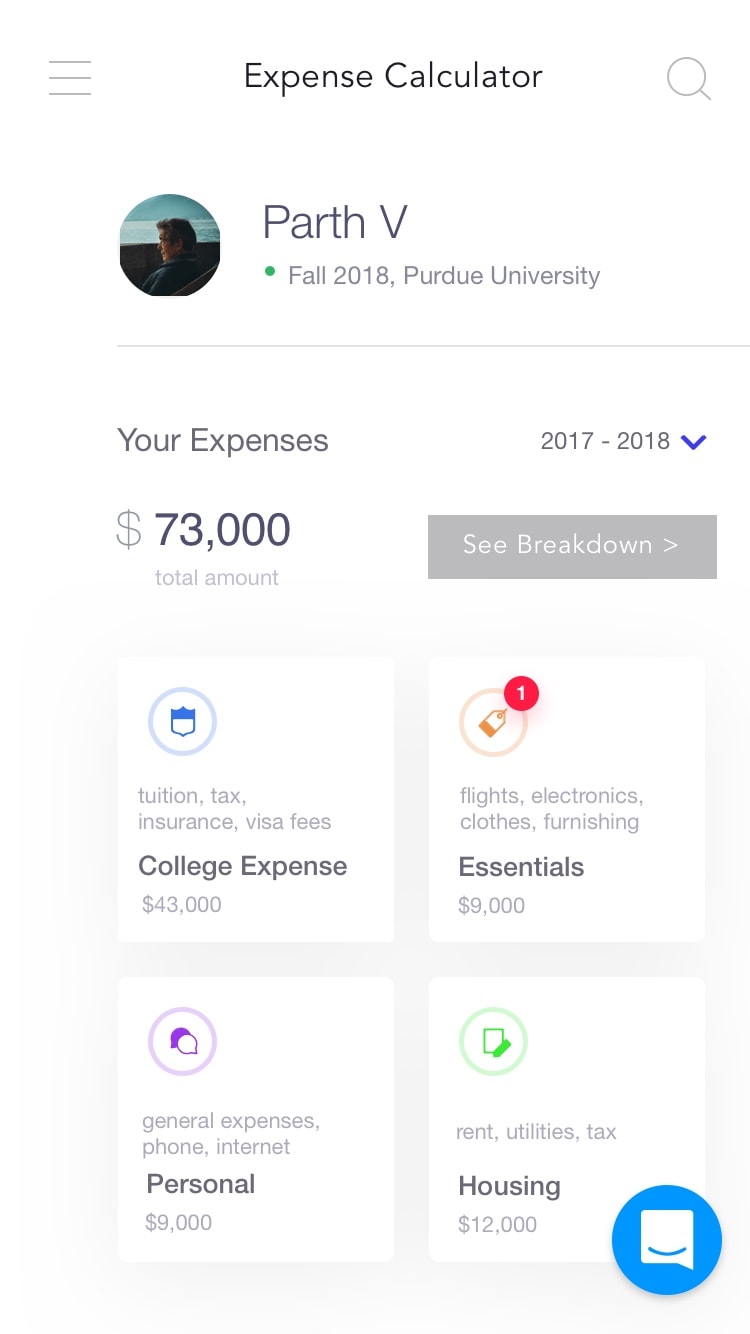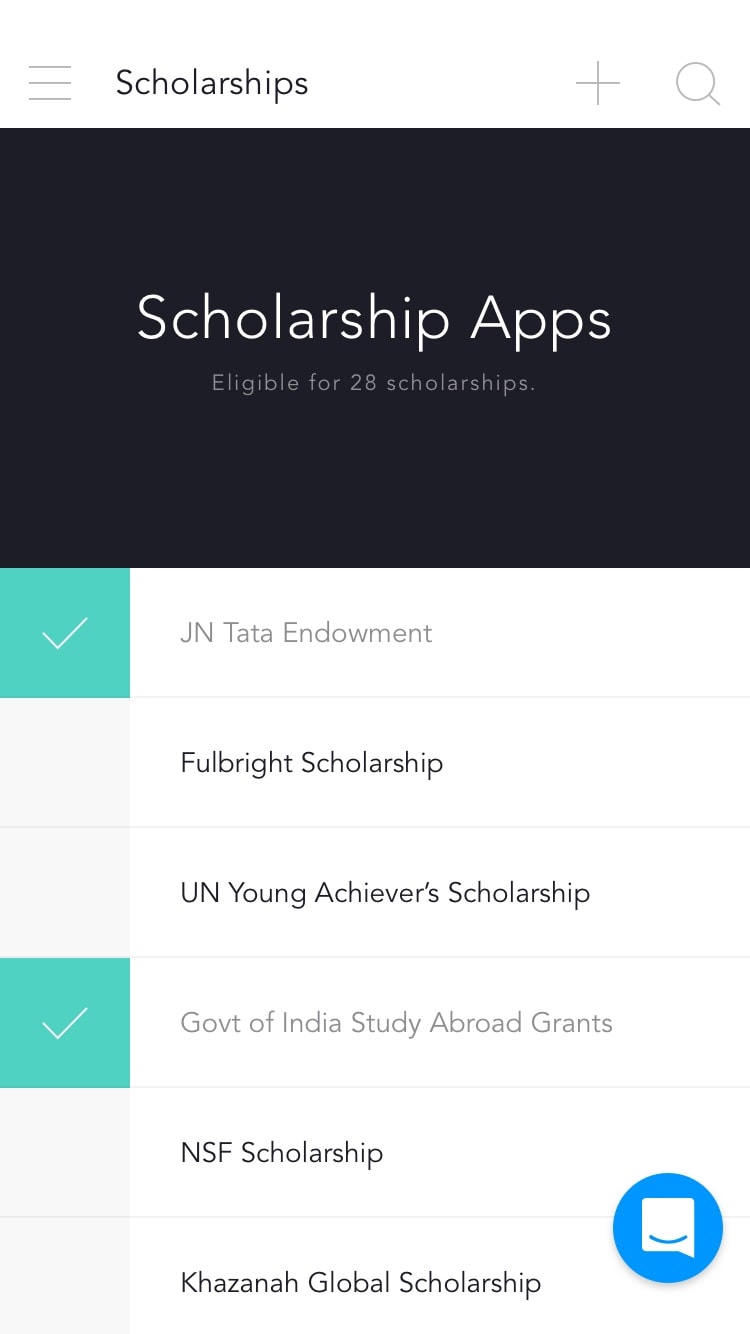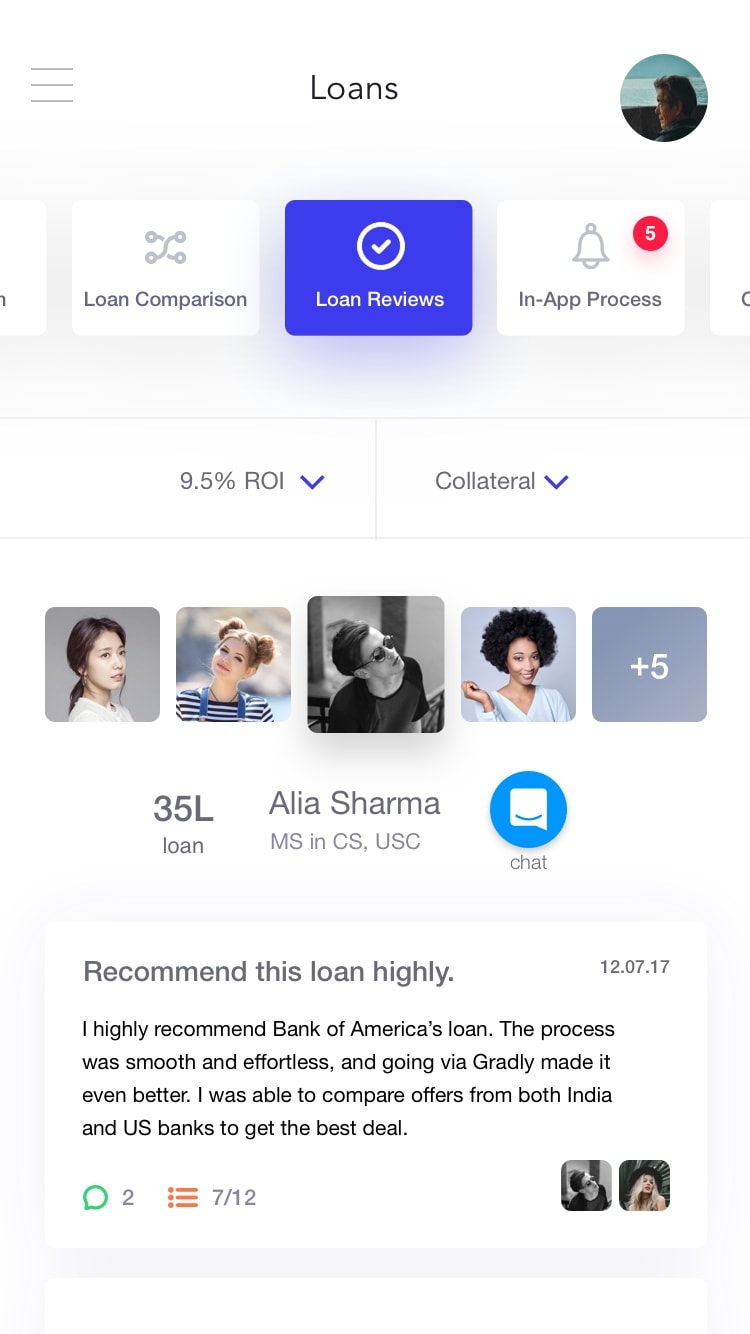 Know exactly what you will spend money and how much. From groceries to taxes, calculate everything and plan your spending.
Personal Expenses

University Expenses

Logistics & Tax

Essential Purchases
Fill out a single form in the app and auto-apply to 100+ scholarships and opportunities.
Single Application

100+ Scholarships

50+ Loan Scholarships
Upload your loan related documents to Gradly's app, and we do all the work for you. Get quotes from every public and private bank both in India and the US, and use it to put together the best deal with lowest interest rates for yourself. Moreover, get your processing fees refunded if you go through Gradly.
Single Application for India & US Banks

Hybrid Loan Packages

Refunded Processing Fees

Student Reviews
Step 3: Get your visa.
Follow Gradly's guide to complete all formalities for the visa and related to your departure, such as health insurance and vaccines. Use the app to generate a customized questionnaire for you, with answers suggested by seniors and experts. In case you get rejected, we also get your case reviewed by an immigration lawyer in the US to suggest changes in your answers and assess your situation.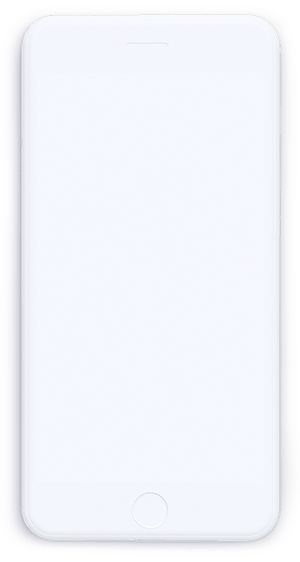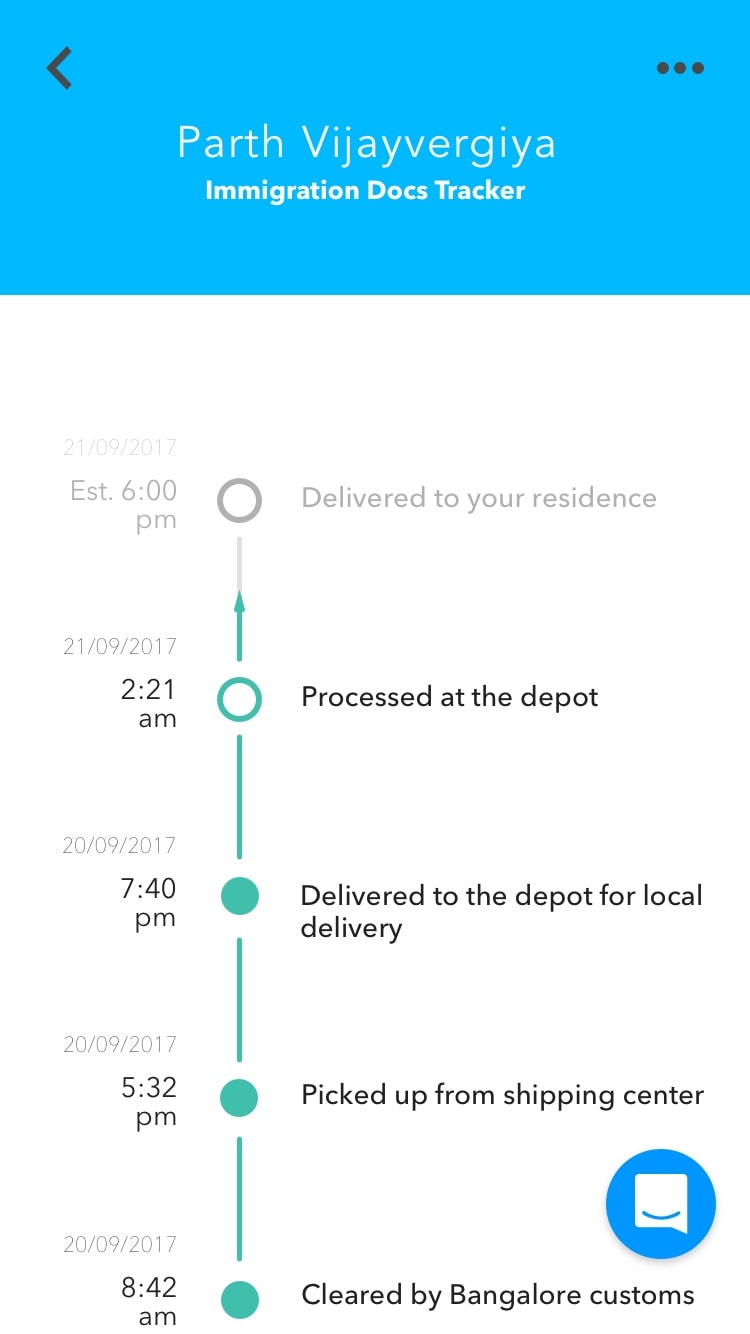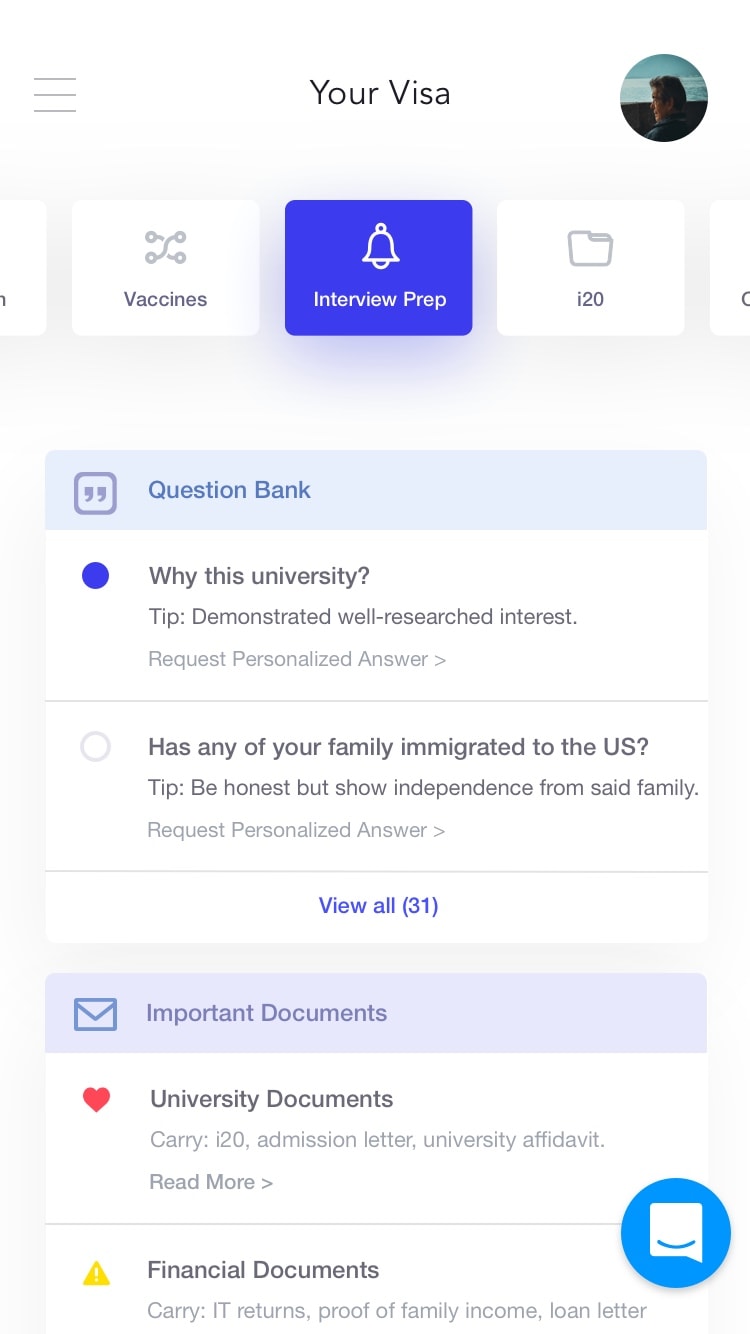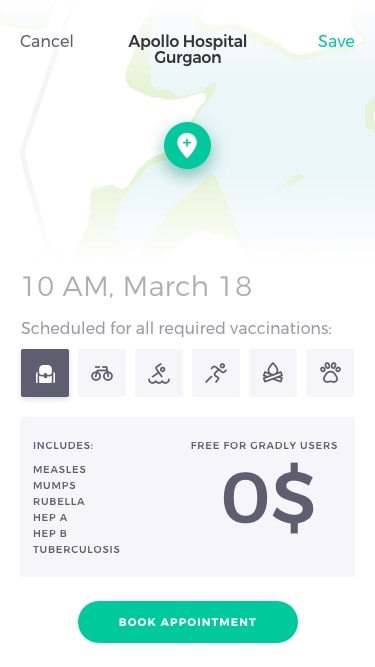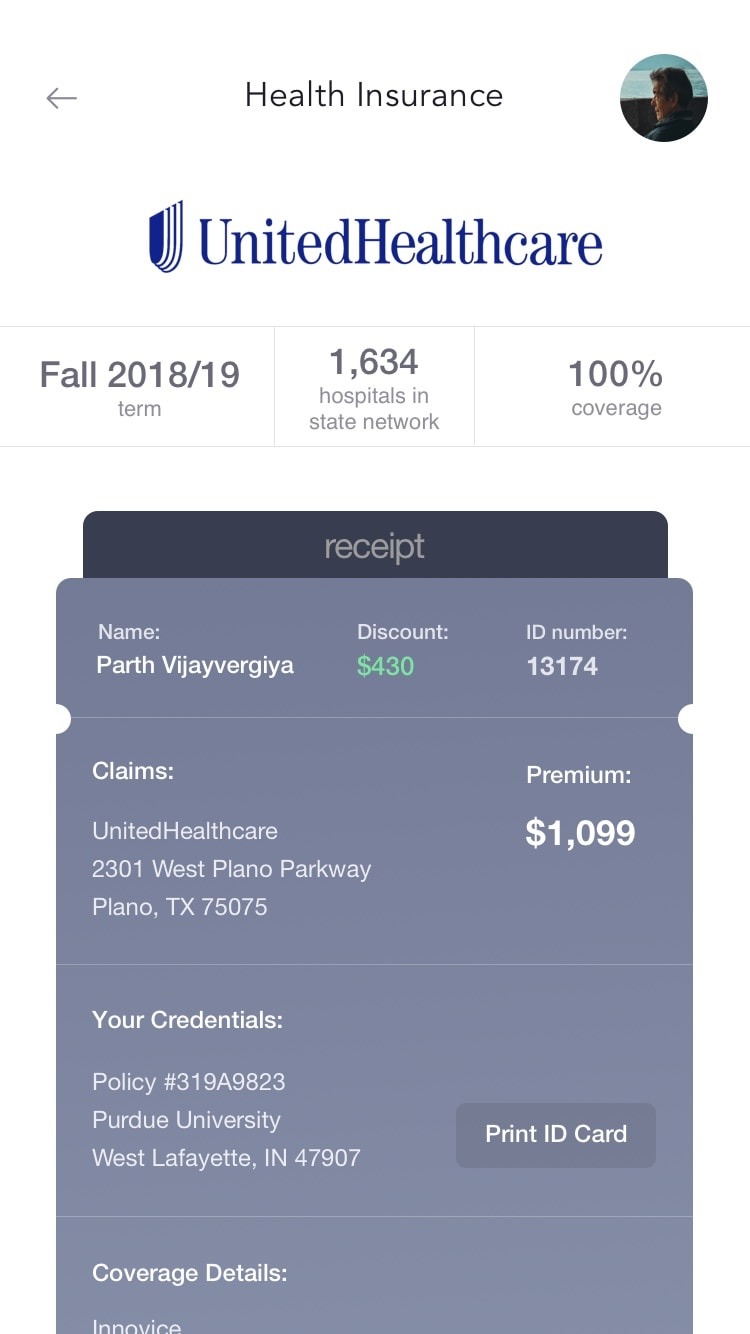 Fill out crucial forms such as DS-160 within the app with suggestions from seniors. Track your i20 while it's in transit, as well as get help on all the documents you need to collect.
In-App Forms (DS-160)

i20 Tracking

Guide for Required Documents
Book and prepare for your interview from the app itself. Gradly creates a personalized questionnaire with included suggestions for answers for your visa interviw depending on your case. Further, if your visa gets rejected at first attempt, get free evaluation from US Immigration Attorneys.
Book Appointments

Personalized Questionnaire

Free Case Evaluation by Immigration Attorney
Book appointments at a clinic near you through the app. Get free vaccination covering every vaccine mandatory for international students in the US, and send the proof of vaccination to your university through the app.
Book Appointments

Free & Comprehensive Vaccine Package

Digital Proof of Vaccination
Get the best health insurance in the US, UnitedHealth Student Insurance, via the app. Gradly users get a special discount and save hundreds of dollars on health insurance while ensuring that there is no compromise on quality or coverage.
Maximum Coverage for Students

In-App Discounts

Accepted by Every University, Doctor & Hospital

Meets Immigration Requirements
Coming Soon
Coming to the App Store in March: the one stop shop for all your needs - even the ones you don't know you have yet.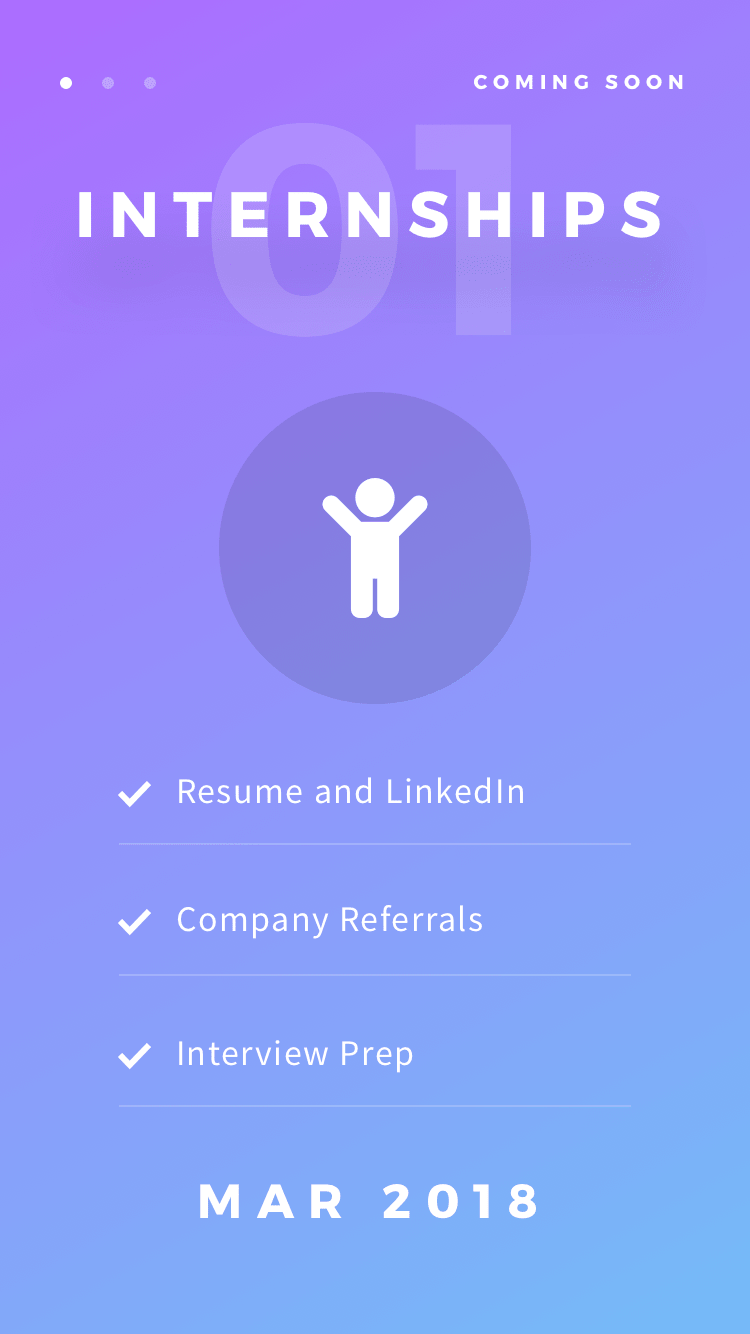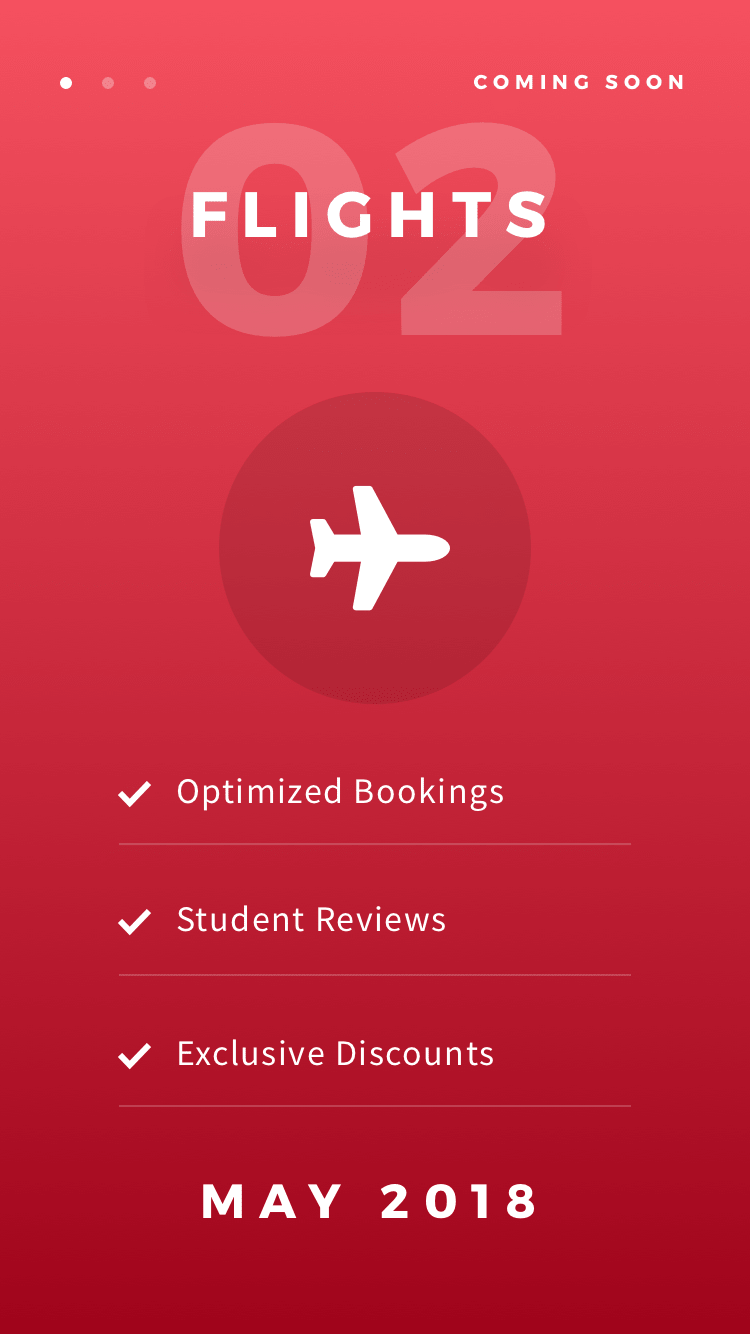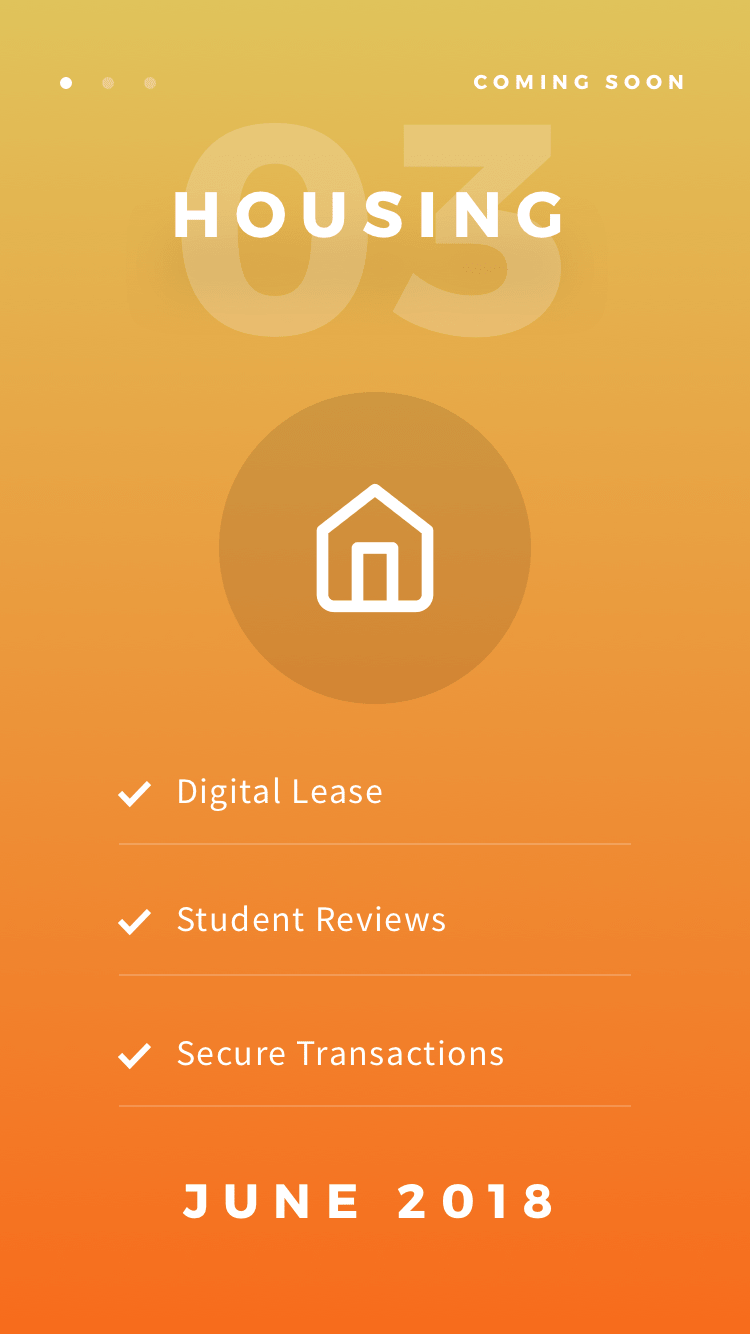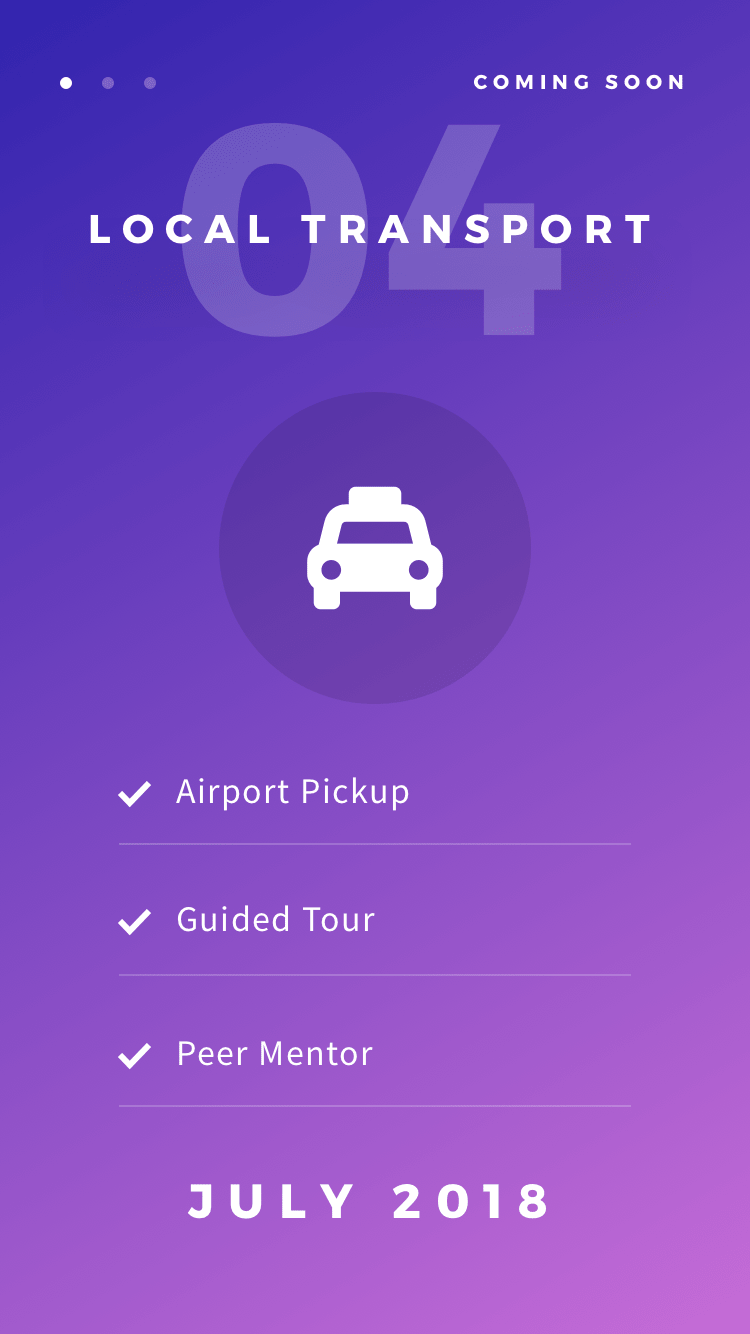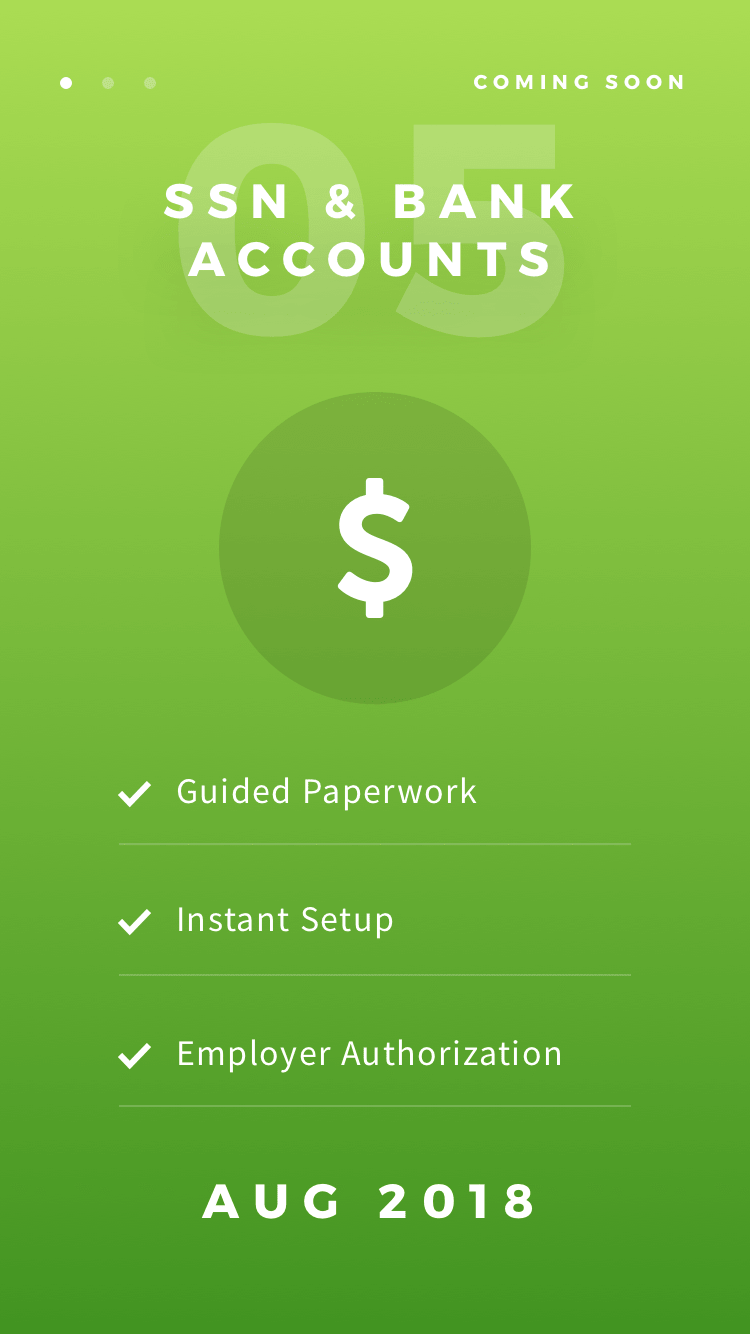 End to end help. From now until you get your internship.
Everything you need to succeed as a student in the US. Fill out a simple form and we will handle the rest. Sign up now to save your slot.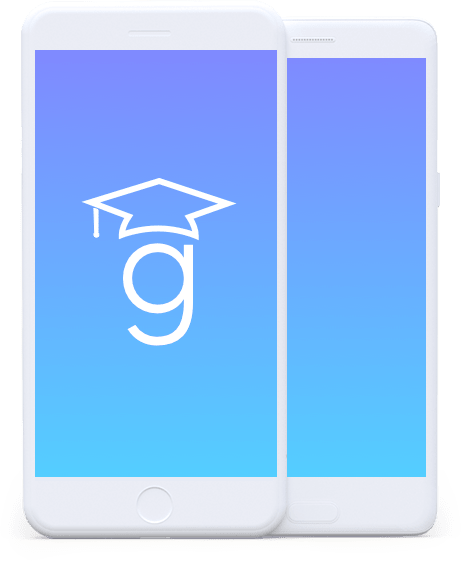 Contributors
Made with ♥ for you by students, faculty and alumni from over 40 universities -- and counting.